We have a new home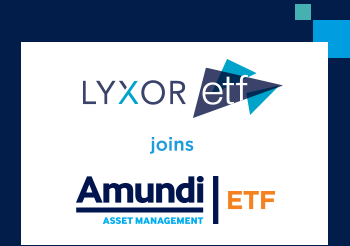 Read more
COOKIES POLICY
A cookie is a file text registered in a space dedicated by the hard disk of your terminal* when you consult an on-line service thanks to your browser. A cookie allows its issuer to identify the terminal in which it is registered, during the cookie's term of validity or recording.
* The terminal means the equipment (computer, tablet, smartphone) that you use to consult all display a website, an application, an advertising content etc.

We use, subject to your choice, cookies on our site to allow a more effective browsing for its users. Cookies allow you to connect to your services of this website, to choose your preferences of connection (ex: language), to buy products and on-line services and to use tools, such as simulators.
The cookies which we transmit are:

Cookies essential to the browsing on our website (as the identifiers of session) which allow you to use the main features of the website and to secure your connection. Without these cookies you cannot use normally the site, we would not advise deleting such cookies.

Cookies not essential to the browsing on our website but allow to optimize its functioning and to give you access to specific features. These cookies so allow you to have a fluid and made-to-measure browsing. To accept cookies on your terminal is the simplest and the fastest means to personalize and improve your user experience.

Analytics cookies: We use these cookies to establish the use and performance of our website, statistics, the volume of traffic and utilisation of the parts making up our website (content consulted, browser history) so that we can improve the relevance and ergonomics of our services (most consulted pages and sections, most-read articles, etc.).
The website uses a combination of the types of cookies listed below:

What cookies do we use?
What is the purpose of the Cookie?
What is the shelf life?
JSESSIONID

These cookies are used to customise the visitor experience and save the user preferences by linking it to the website account.


Session
_ga
This cookie name is asssociated with Google Universal Analytics - which is a significant update to Google's more commonly used analytics service.

This cookie is used to distinguishes unique users by assigning a randomly generated number as a client identifier.


2 Years
_gat

This cookie name is associated with Google Universal Analytics, according to documentation it is used to throttle the request rate - limiting the collection of data on high traffic sites.


10 minutes
disclaimerinstit

These cookies are used to remember if the visitor has accepted the disclaimer for institutional profile


1 Month
​
The issue and the use of cookies by third parties are subjected to the cookie policies of these third parties. We inform you about the object of the cookies of which we have knowledge and means which you have to accept or refuse them.
The recording of a cookie in a terminal is subject to the permission of the user of the terminal. Such permission can be expressed and modified at any time by such user, free of charge.
If you have accepted the recording of cookies in your browser, the cookies integrated into the pages and contained which you have viewed can be temporarily stored in a space dedicated on your terminal.
If you refuse the recording of cookies on your terminal, or if you delete those which are registered there, you cannot benefit any more from a certain number of features of our site.
March 2018, below are some of the means you may use to accept / refuse or delete the present cookies on our site:
Each browser has different settings. You can find them under the Help menu of your chosen browser, and they will give instructions on how to change your cookie preferences.
Chrome: https://support.google.com/chrome/answer/95647?co=GENIE.Platform%3DDesktop&hl=en
Internet Explorer: http://windows.microsoft.com/fr-FR/windows-vista/Block-or-allow-Cookies
Firefox: https://support.mozilla.org/en-US/kb/cookies-information-websites-store-on-your-computer
Opera: http://www.opera.com/help/tutorials/security/privacy/
In terms of the cookies used to measure our website traffic, as of March 2018 you may click on the following link for more information on analytics cookies and on how to deactivate them:
https://tools.google.com/dlpage/gaoptout?hl=en
Please note that to the extent personal data is collected in connection with or through any cookies, such personal data may be collected, used, disclosed, processed and/or transferred (whether in or outside Singapore) to such categories of persons and for such purposes as set out in Lyxor Data Protection Policy (the "Data Protection Policy"). The Data Protection Policy is available from this weblink: https://www.lyxor.com/lyxor-policies-gdprand is subject to review from time to time. You shall be responsible for ensuring and hereby warrant that the consent of any individual whose personal data is provided to Lyxor Group by you has been duly obtained in accordance with the Personal Data Protection Act (No. 26 of 2012) and all other applicable laws and agree to comply with the Data Protection Policy.

This website www.lyxoretf.com.sg does not actively collect any personal data of users. For situations where users contact Amundi Singapore Limited for queries, please refer to the Amundi Singapore personal data protection policy which can be found at https://www.amundi.com.sg/professional/Local-Content/Footer/Quick-Links/Regulatory-information/Amundi
"-mkto_trk"
This cookie is associate with an email marketing service provided by Marketo. This tracking cookie allows a website to link behaviour to the recipient of an email marketing campaign, to measure campaign effectiveness.
[1] Lyxor Asset Management, Lyxor International Asset Management, Lyxor Intermediation, Lyxor Asset Management UK LLP, Lyxor Asset Management Inc.